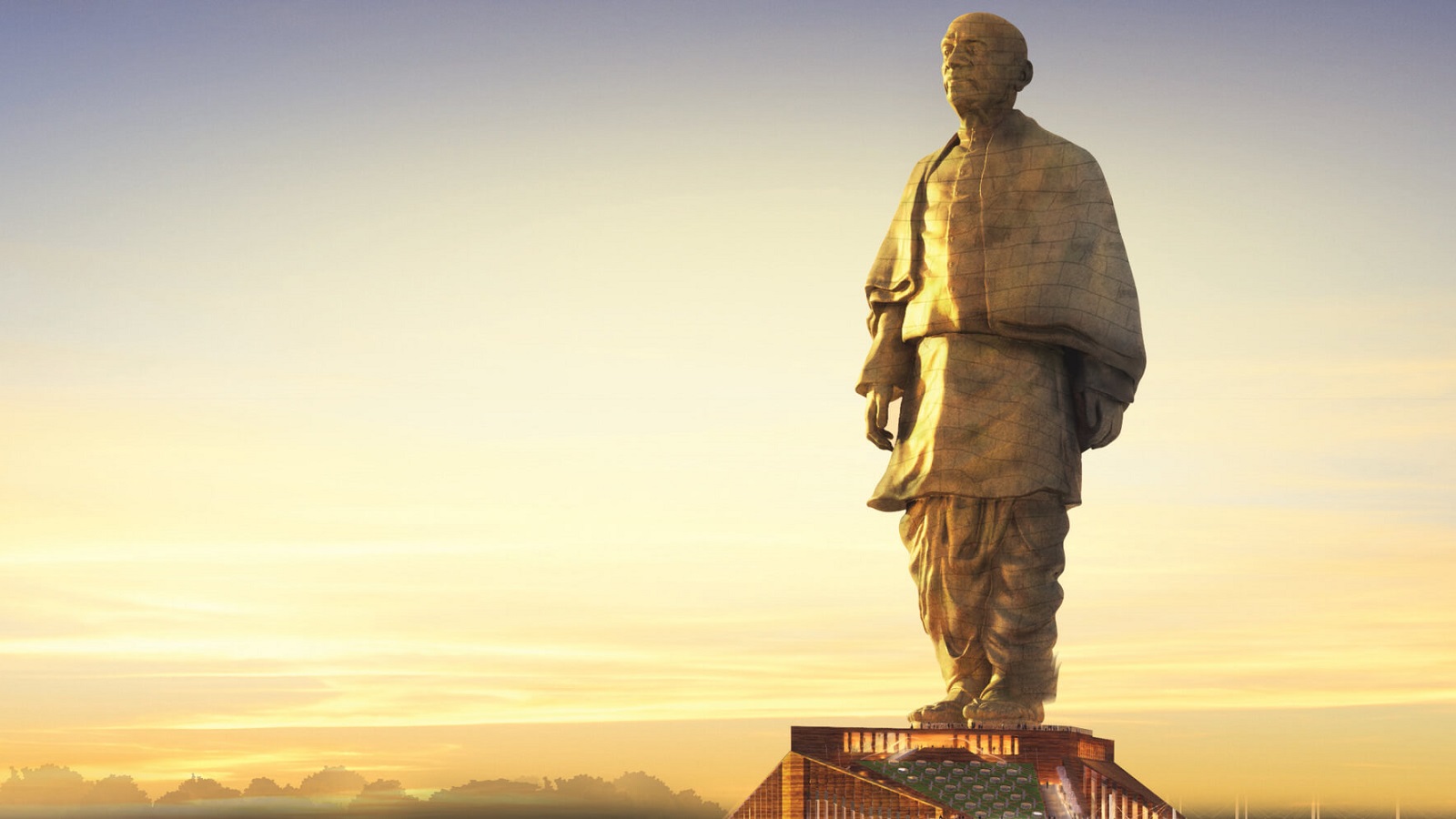 Gujarat is derived from the Sanskrit word Gujar Bhumi meaning the land of the Gujaras. The state has witnessed some of the remarkable developments in human history. Present-day Gujarat has a historic and geographic significance that most of us are unaware of. In this post, we are going to talk about what makes Gujarat a perfect tourist spot. The Indian state has been a part of one of the world's earliest and advanced civilisations, "The Indus Valley Civilisation". India's first seaport was established on this land, "The Port of Lothal". Many Afgan, Turk and Mughal rulers have invaded the land because of its geographical locations and abundant seaports. Gujarat has a vast historical knowledge and tourist spots to offer if you are planning your next vacation.
Motivations for Vacation Planning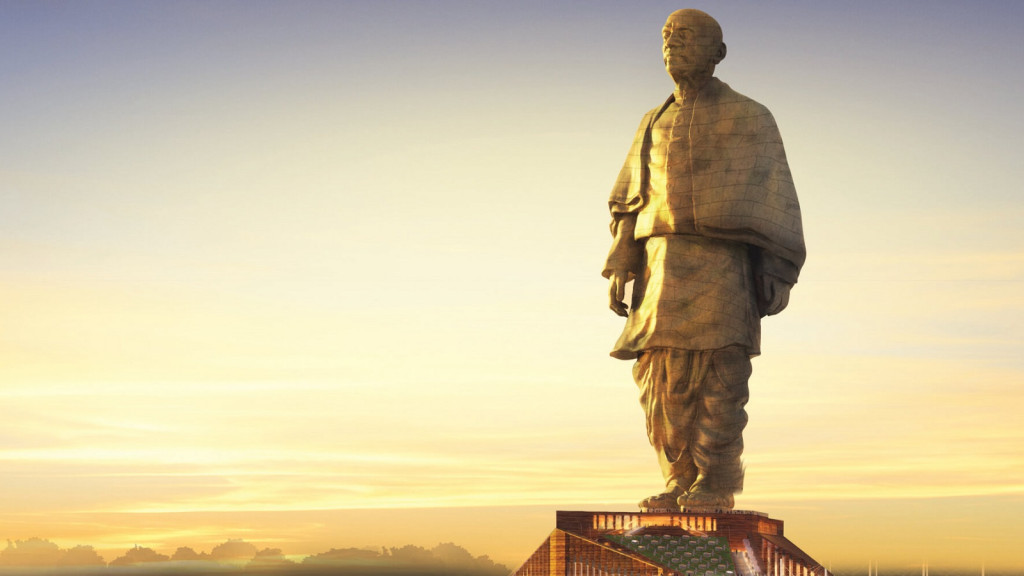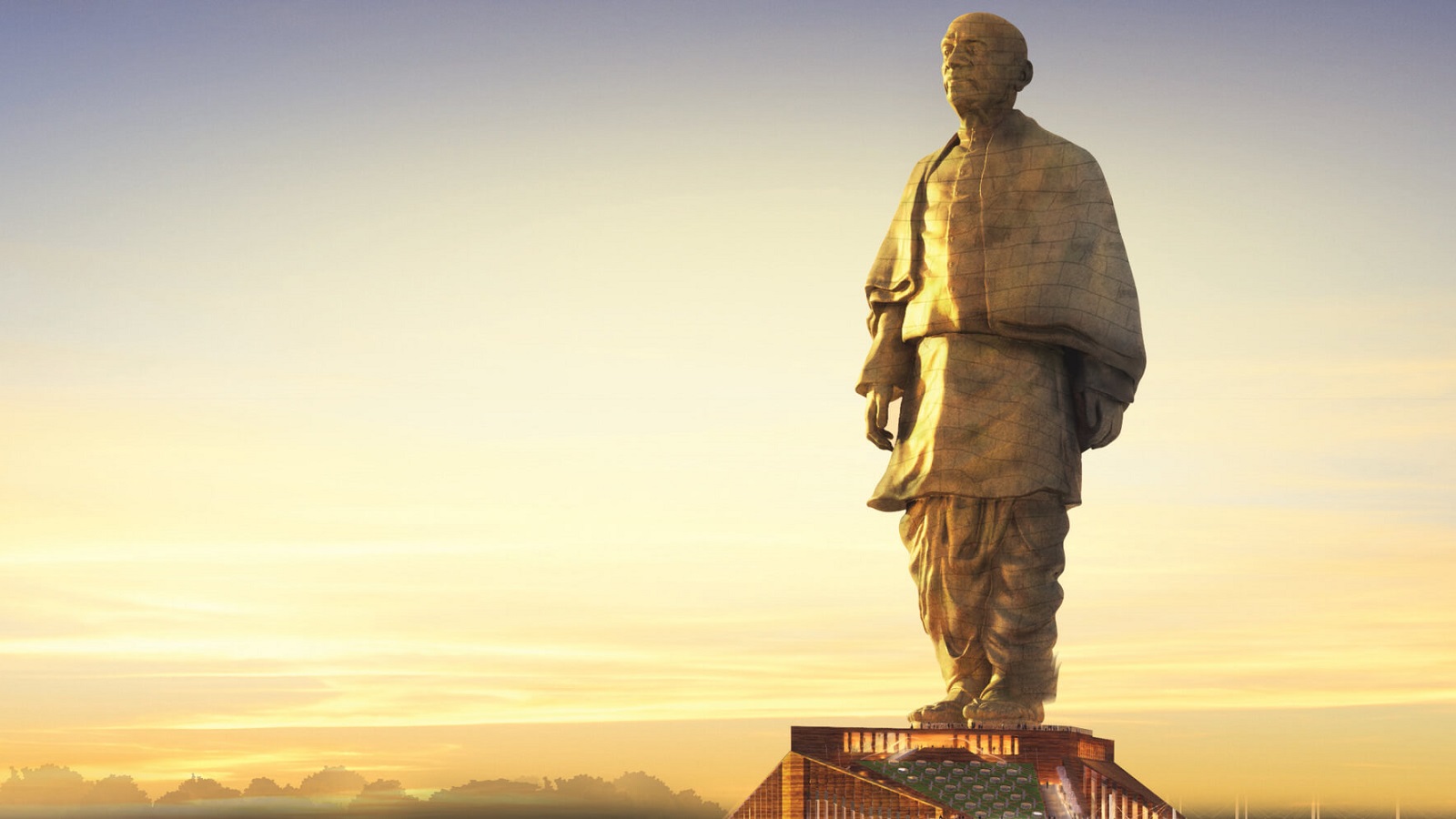 The Statue of Unity
Statue of Unity is a freshly added tourist attraction and inspirational symbol in Gujarat. The statue encompasses the strength and vision of the Sardar Vallabh Bhai Patel. It is a colossal statue scaling the heights of the sky a perfect symbolism for the Iron Man of India. Standing in front of the statue will remind you of his magnificent persona.
Gir Wildlife Sanctuary
The National Park has been a home for the Asiatic Lions. Outside Africa, it is the only habitat where you can see the Lions. Here you will also see blackbucks, Indian leopards, Wild asses and many other nature's wonderful creations.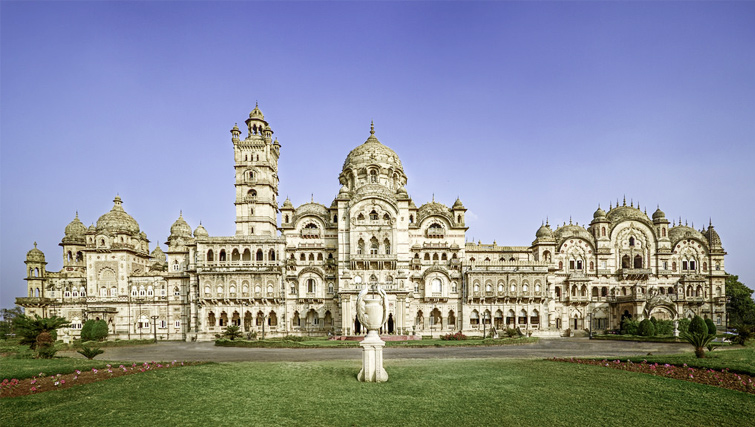 If you are an Art Lover
Gujarat is bestowed with wonderful architectural marvels. Has a lot of Art and Historical Museums. Some of the best museums are Baroda Museum, Vadodara Art Museum, Maharaja Fateh Singh Museum. Gujarat has been home to Bapu. There are several museums related to Mahatma Gandhi, these include Sabarmati Ashram, Kaba Gandhi No Delo and Kirti Mandir.
Architectural marvels in Gujarat include Somnath Temple, Dwarakadheesh Temple, Sun Temple and others which also has a lot of religious significance. It is believed that the Dwarakadheesh temple was built by the grandson of Lord Krishna to honour the prominent Indian deity.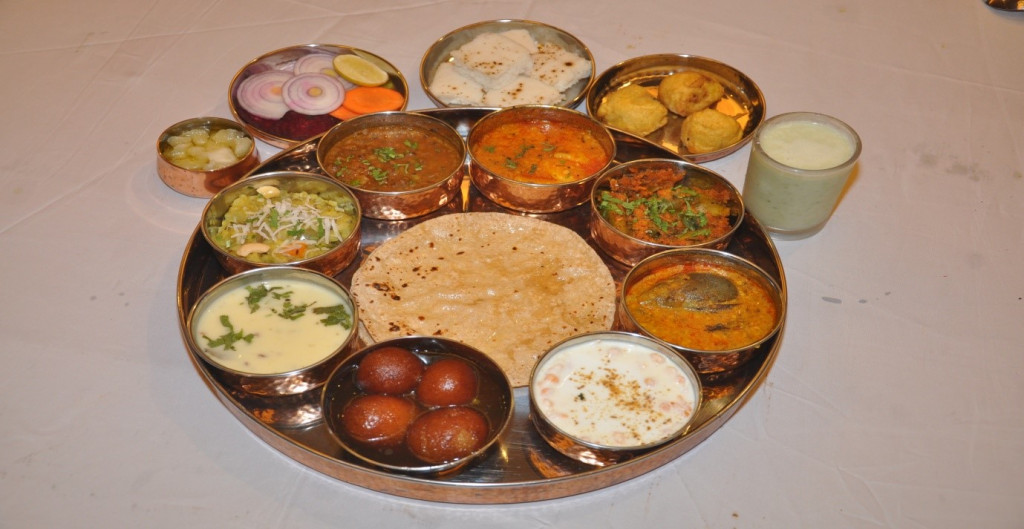 To Try Delicious Gujrati Cuisine
Gujarat as a tourist spot attracts people from all genres as it has something for everyone. The cultural and physical diversity creates space for every kind of people. Gujarati cuisine is as good as the loving indigenous people. So, if you are a foodie on your way to explore Gujarat don't forget to try the famous Gujarati Thali consisting of Dhokla, Mung, Mohanthal(Sweet), Pathra and many more delicious preparations
Despite the seafood-rich coastline, Gujaratis are a vegetarian community because of the influence of Jainism. So, you will find the least amount of seafood around the markets.
Gujarat has been declared a dry state since 1960, so you won't be able to find any alcoholic drinks in the state. Black markets are flourishing underground due to the strict prohibition.
Let's Celebrate with Gujaratis
Gujaratis are warm-hearted people. They celebrate every festival to the fullest with dance and music. So, it is a very good idea to visit Gujarat during the festive season. You will be able to enjoy Gujarati dance and rhythms. Getting along with Gujaratis will help you know the people and will make you understand their culture in the best way possible. It is always a very enriching experience to know the culture and festivals of the place you are visiting. It adds a lot to your understanding of human evolution.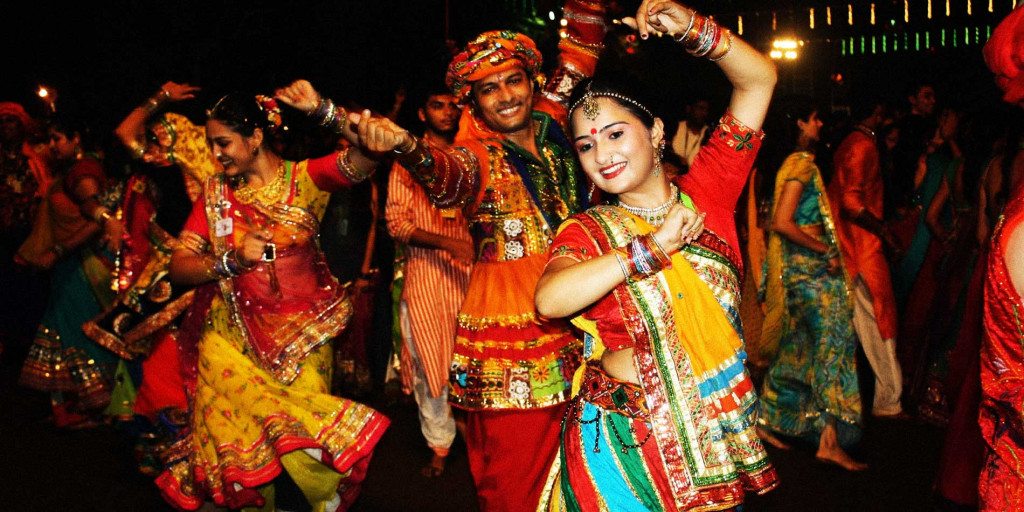 Navratri
It is the most awaited festival all over the state and with it comes the fun of attending dandiya nights. It is a ten-day-long celebration which unleashes vibrant hues throughout the atmosphere painting the soul with sheer joy and delight. It is so famous that it is celebrated in most parts of the northern and middle India.
Rann Utsav
Gujarat is home to one of the world's largest salt desert known as "Rann of Kutch". It is divided into two regions "The Great Rann of Kutch" and "The Little Rann of Kutch". At the peak of autumn, Rann Utsav is celebrated and is marked by traditional musicians with thick mustaches and pagris play Ravanhatta.
Ravanhatha is believed to be invented by Ravan. A musical instrument which he played in solitude to overcome his grief.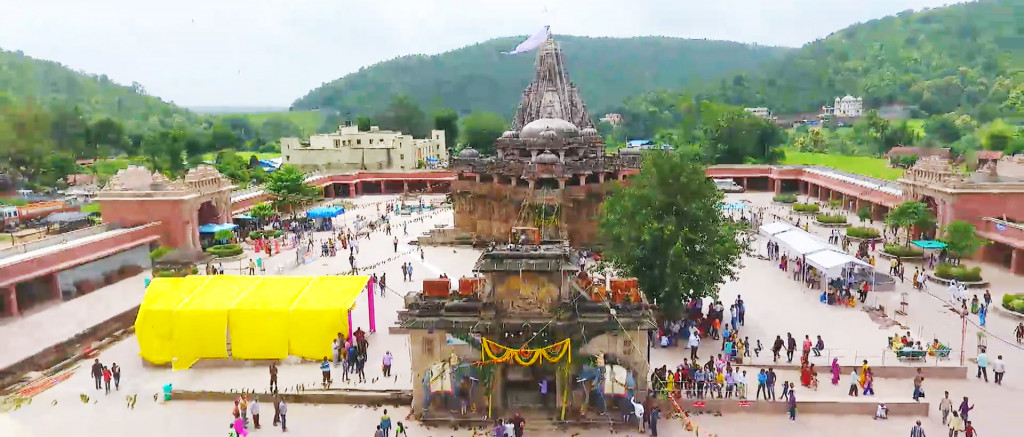 Shamlaji Melo
Also known as Kartik Purnima fair is celebrated around the premises of the Shamlaji temple. Where devotees arrive on foot and on camels to pay homage to their deity. They first sing songs in praise of the deities and then bathe in the holy river Meshwo flowing behind the temple.
There are several other festivals taking place around the year and some of these are The Vasthu Mela, The International Kite Festival, Modhera Dance Festivals, etc. which will give you a broader view of the state's art and culture.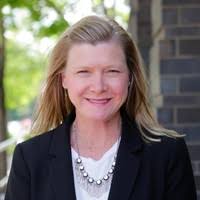 Aimee Block
Travelined welcomes voices from many spheres. We publish pieces written by outside contributors with a wide range of opinions, which don't necessarily reflect our own. Learn more or join us as a community member!