A trip to the city of London is something that everyone should experience at some stage in their lives. The city, with a population of over 8 million people (July 2013) has a multitude of attractions and activities to suit all ages and budgets.
London as the capital city of the United Kingdom enjoys a rich history and holds the seat of the British Monarch in the imposing structure that is Buckingham Palace. With its Royal connections, the city has a vast array of historic structures which portray its past very well.
London has featured many times in film and tv and this is owing to its diverse culture and atmosphere. The bustling metropolis is a hive of activity and is a melting pot of many ethnicity. The entertainment scene is vibrant and when one is in the heart of the city, one cannot help but be affected by the mood that the city evokes.
With well established and well supported transport networks in and out of the city, London is a very accessible location. Heathrow airport is the busiest airport in Europe in terms of passenger traffic but the city is also supported by other periphery airports which allow for ease of access into the city from more than one point.
The city is also served by the famous underground train service more commonly known as the 'Tube' which provides Londoners and tourists alike with a great service within and around the city.
This info-graphic looks at the iconic buildings to be seen in London, some of which can be accessed free of charge. It also looks at the possible modes of transport around the city as sometimes the Tube can get crowded and also some monuments or places of interest are best seen from a vehicle or over land.
Finally, the infographic looks at some facts about the city of London, a city with so much to offer.

Courtesy by: LA Stretch Limos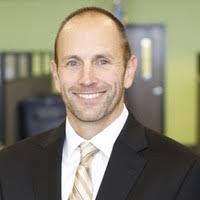 Marcel Swank
Travelined welcomes voices from many spheres. We publish pieces written by outside contributors with a wide range of opinions, which don't necessarily reflect our own. Learn more or join us as a community member!