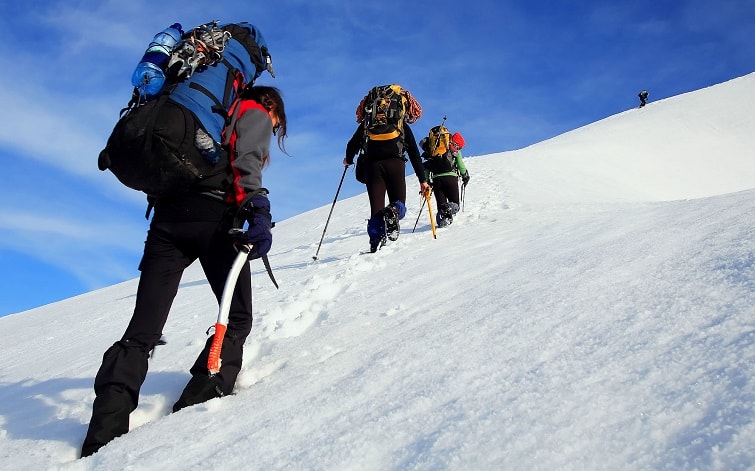 Adventure is always worthwhile. For an adventurer, a good cliff dive or the rush of zipping down a 60-foot water slide can be a tough thing to resist. We have scoured the globe looking for some of the most death-defying destinations to satiate the daredevil inside you. These ten places are definitely not for the faint of heart, but for those who are looking for something that is more than a typical beach getaway. Just don't forget to pack an extra dose of courage for these adrenaline-filled destinations, listed in no particular order.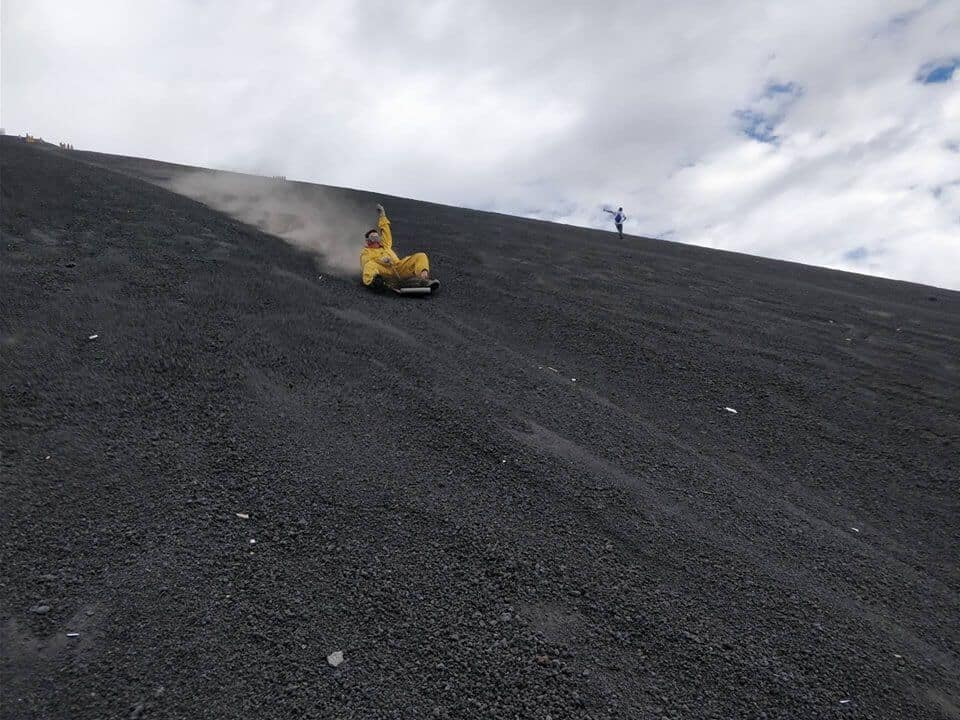 Leon, Nicaragua
A couple of plywood pieces and a 2400-foot black sand volcano makes this small town in Central America a must visit for any adventure lover. The sport of volcano boarding is precisely what you are thinking. People hurtling down the side of an active volcano either standing or seated on a homemade board. And if you survive the 65-mph trip to the base of the volcano, simply trade boards and hit the waves to keep the action going.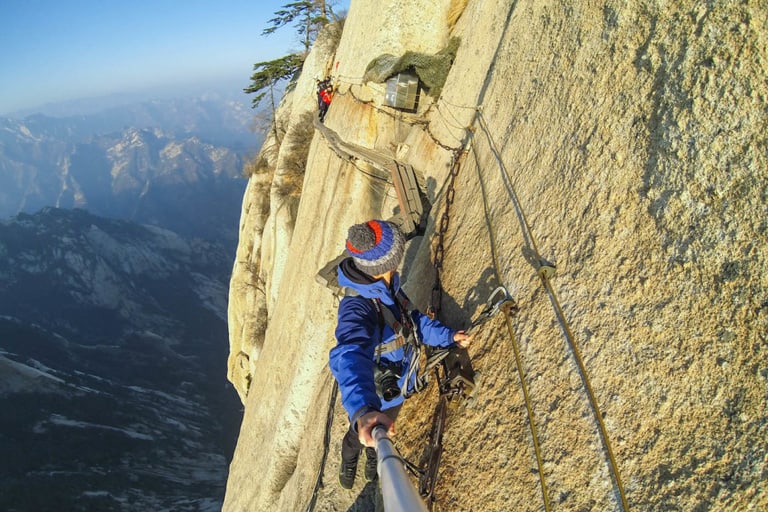 Shaanxi, China
China, the first love of every adventure junkie, and it is home to the world's most dangerous hike. The Mt. Huashan ascent, Shaanxi is made for the adrenaline junkies. This hike is a series of weathered wooden boards, hugging the steep cliff 7000 feet above the ground. This treacherous trek requires some faith and massive amounts of courage.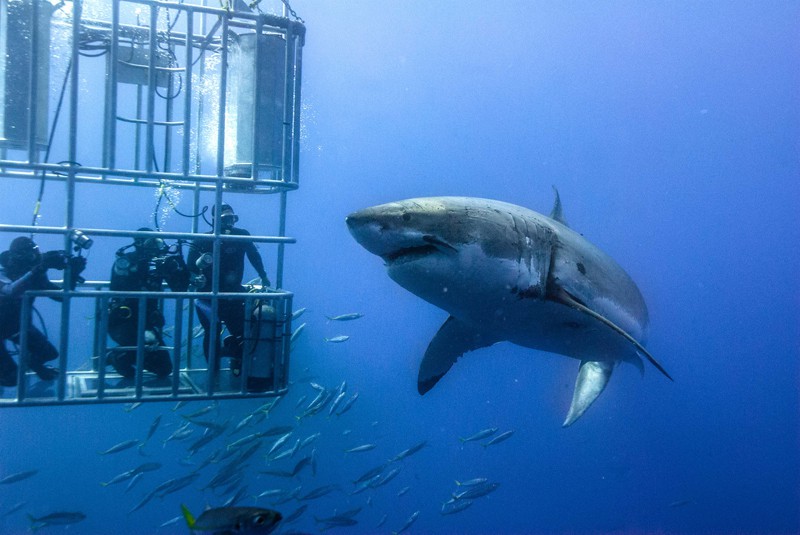 Cape Town, South Africa
It is a place where two of the largest oceans meet. An excellent junction providing one of a kind adventurous activity. The waters around South Africa are notoriously known for hosting the largest population of great white sharks in the world. The brave can hop into a cage and take a swim with these beasts or can trade the bars with a board and surf the monstrous waves (and yes, there still are sharks). And this is not the end, and there are a thousand more things you can do.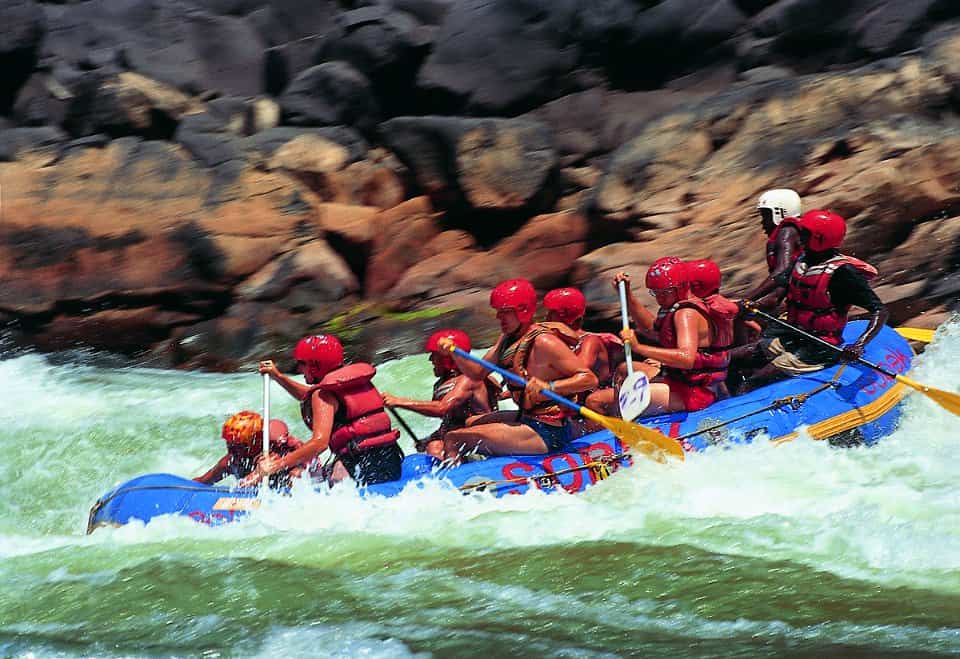 Livingstone, Zambia
Livingstone is an adrenaline junkies playground. Most activities here revolve around the thundering Victoria Falls and the raging Zambezi river that feeds her. You can either tempt your fate by hanging over the edge of the devil's pool or by taking a leap of faith from the bridge that spans over the massive canyon between Zambia and Zimbabwe. Action packed Livingstone is sure to get your heart pumping.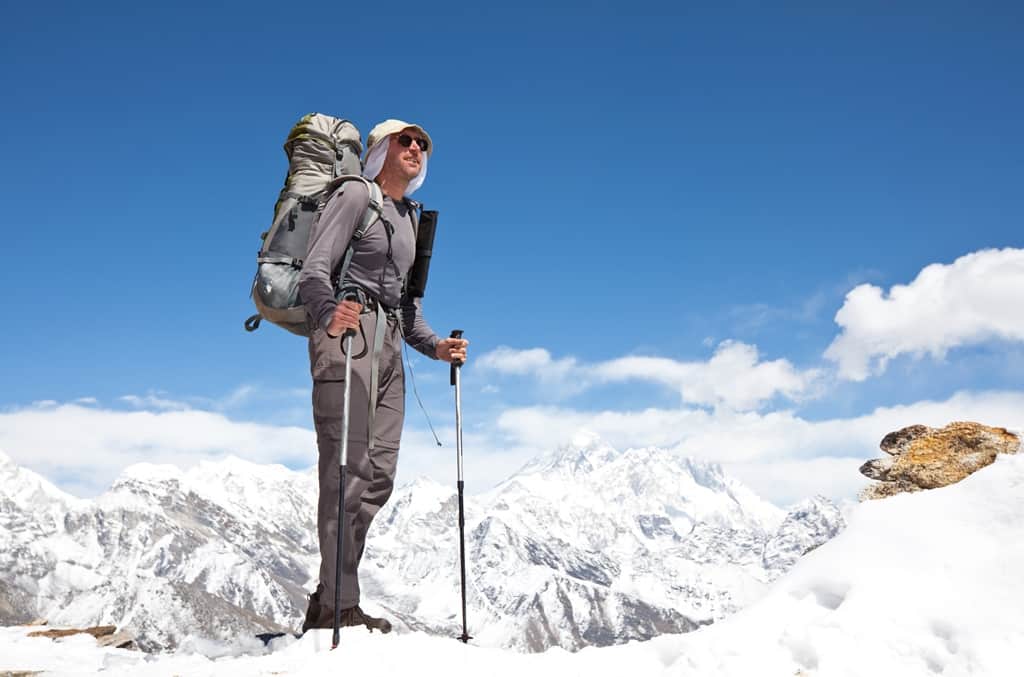 Kathmandu, Nepal
The ancient city of Kathmandu sits snug between the towering Himalayas with direct access to a number of epic treks and adventures. The most obvious amongst these to conquer is Mt. Everest, but it is only one of the hundreds of summits and adventures to be had.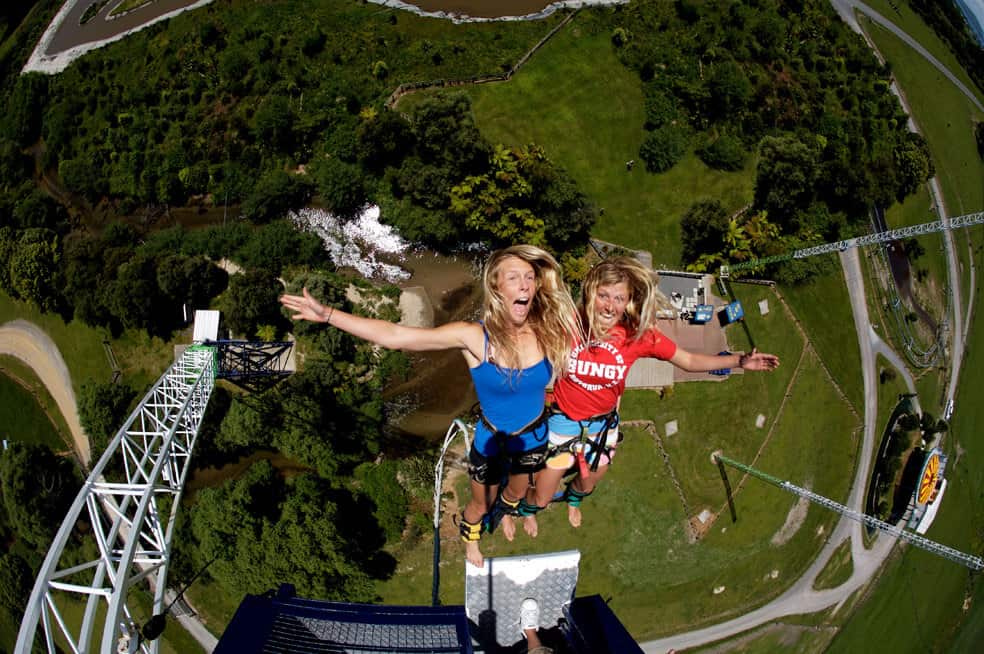 Queenstown, New Zealand
New Zealand is also known as "Adventure capital of the World" and for good reason. The highest high here comes at around 15,000 feet, with a tumble out of a plane above the remarkable mountain range. Also, you can take a leap of faith off either Kawarau bridge or the vertigo-inducing Nevis Bungy.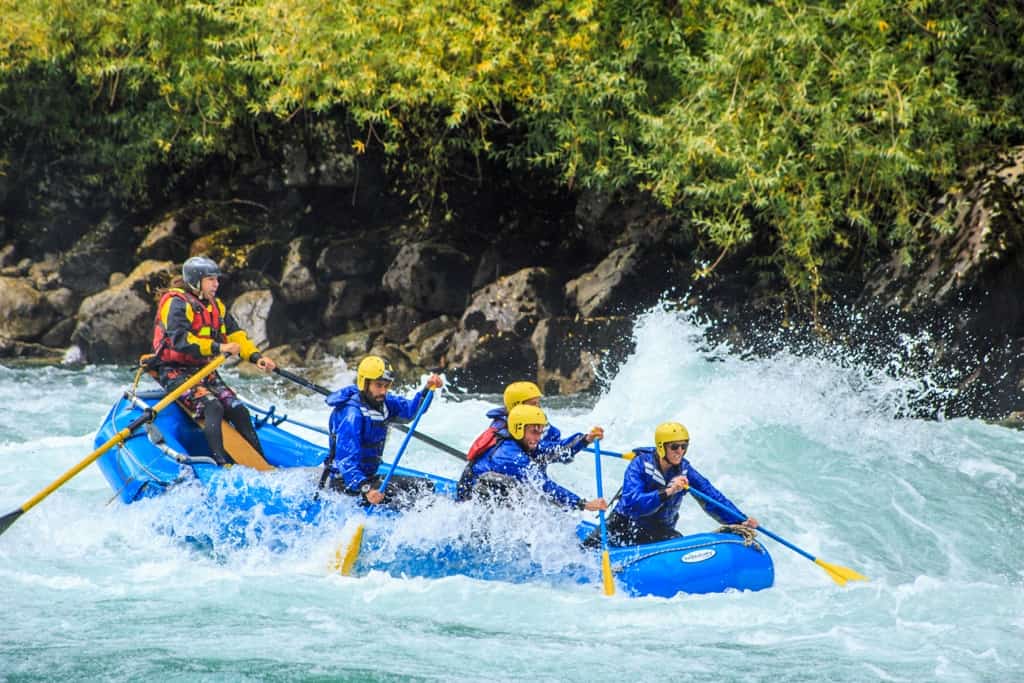 Futaleufu, Chile
The Throne Room is the world's roughest stretch of whitewater rafting route, and it hosts the hardest rapid known as "The Terminator". The name of the river is derived from a local language word meaning "big river". And for anyone who is seeking for an ultimate thrill, this Chile river lives up to its namesake in every respect.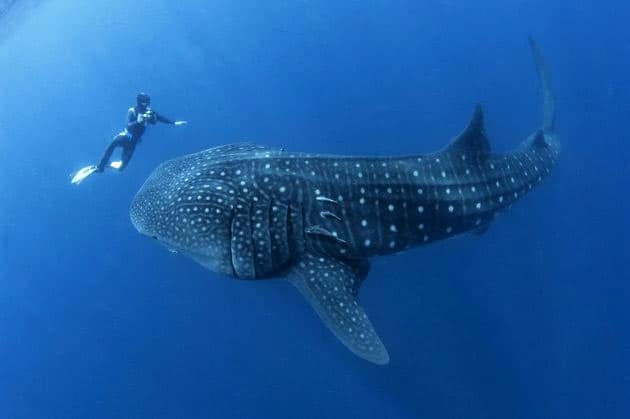 Belize City, Belize
This is an almost cylindrical sinkhole right off the coast of Belize. This world heritage site is approx. 300m wide and over 120m deep. It is a heaven for adventure divers as it plunges them into darkness. Being home to many varieties of sharks and other exotic marine life, it is a great place to explore.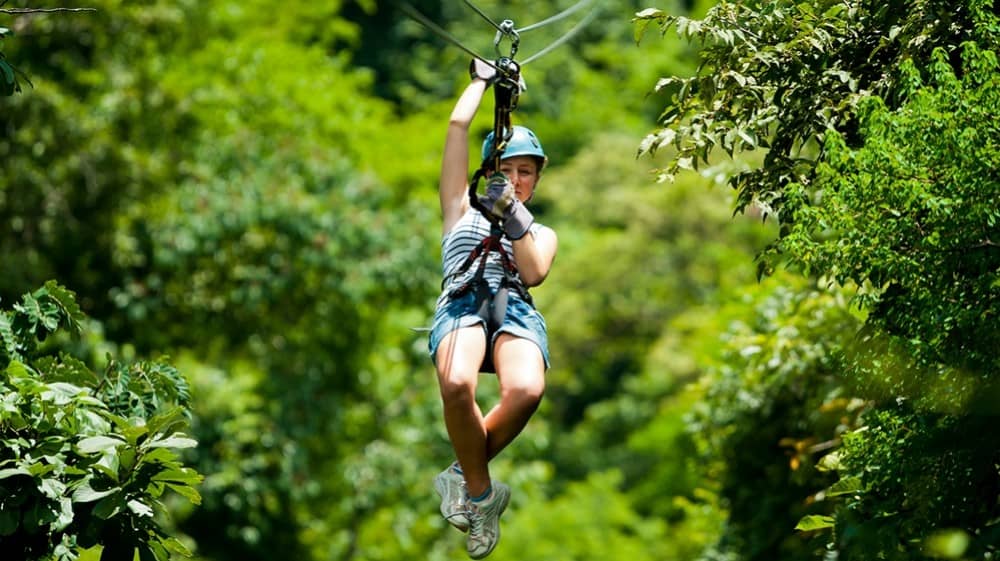 Chad, Africa
The biggest nation of Africa – Chad is also known as "Dead Heart of Africa" due to the savanna desert and its distance from the sea. The Ennedi Desert is a great location for the adventurers as it hosts several stone spires that can be scaled. There are many more activities that you can do, including various treks through the desert.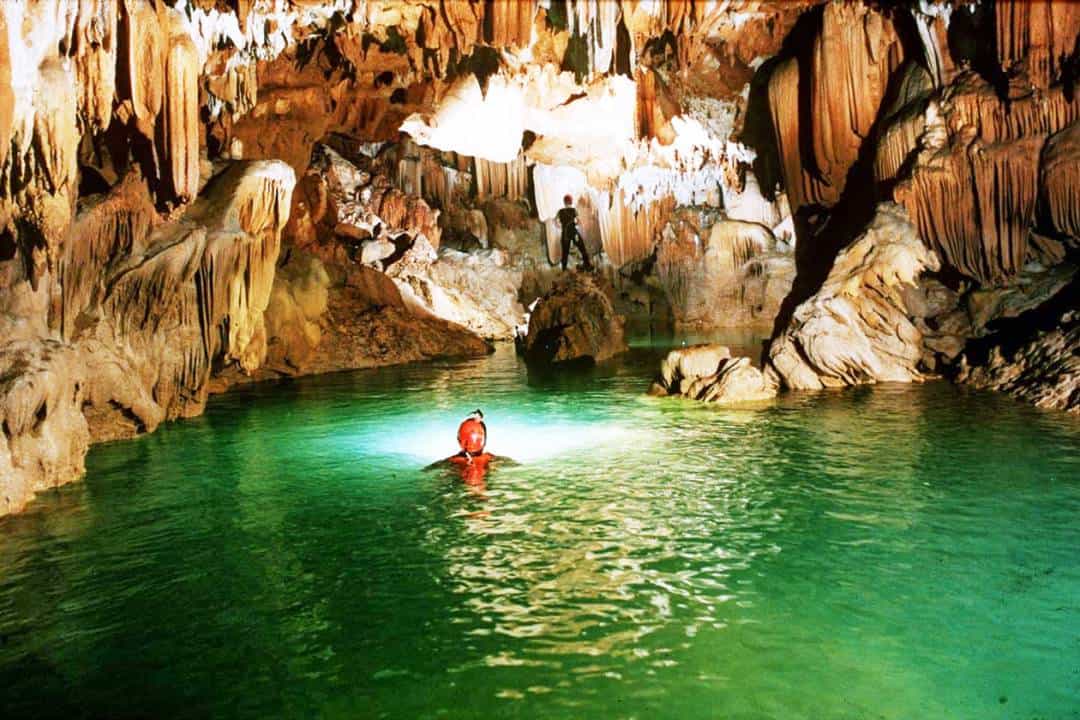 Phong Nha-Ke Bang, Vietnam
Phong Nha-Ke Bang is home to the world's largest cave the Son Doong Cave in Vietnam. The size of the cave can be imagined by the fact that it has its own ecosystem and weather. With its underground river, hidden jungle and colossal rock formations, it is without a doubt a great place to go for adventure spelunking.
Well, even reading this list can give you an adrenaline rush, then just imagine what thrills are waiting for you in the places themselves. So why not include one of these in your next travel plans and have another milestone achieved.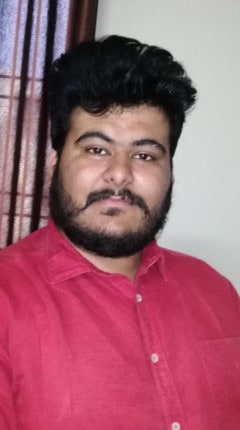 Dushyant Ahlawat
Travelined welcomes voices from many spheres. We publish pieces written by outside contributors with a wide range of opinions, which don't necessarily reflect our own. Learn more or join us as a community member!